MGP Ingredients is the largest whiskey contract distiller in the world, producing bourbons, whiskeys and other spirits for more than 50 top brands today.
Located less than 10 miles from the Kentucky border in Lawrenceburg, Indiana, MGP began as a grainbelt distillery in 1941 and is now the leading supplier of premium spirits.
CaskX partnered with MGP early on and sold a popular rye bourbon mash bill to our clients. Due to supply chain issues, we haven't been able to secure more, but that will likely change in the near future.
MGP, which stands for Midwest Grain Products, makes whiskey for brands like Bulleit Rye, High West, Belle Meade, Old Elk and more. And the distillery also makes bourbon and whiskey for its own brands, which include George Remus Straight Bourbon Whiskey, Rossville Union Straight Rye Whiskey and Tanner's Creek Blended Bourbon Whiskey.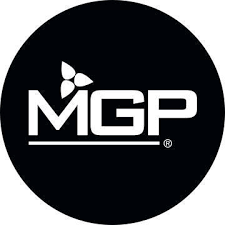 The team behind the company clearly places quality above quantity, as they've won numerous industry awards throughout the years, including "World's Best Single Barrel Bourbon" by Whisky Magazine and "Distiller of the Year" by Whisky Advocate.
In April of 2021, MGP acquired Luxco Inc., a St. Louis-based spirits company that owns the Lux Row Distillery in Bardstown, Kentucky, and produces brands including Rebel, Ezra Brooks, Blood Oath, Daviess County and David Nicholson.
This not only enhances the company's value and reputation, but also gives it a footing in Kentucky among the other major players in the bourbon industry.
They also renamed their Lawrenceburg facility Ross & Squibb Distillery, which pays tribute to Indiana's distilling history and the pioneers who transformed Lawrenceburg, Indiana, into "Whiskey City USA" and helped make Indiana the rye capital of the world.
To learn more about bourbon barrel investment and/or to add your name to the future MGP whiskey list, click here.