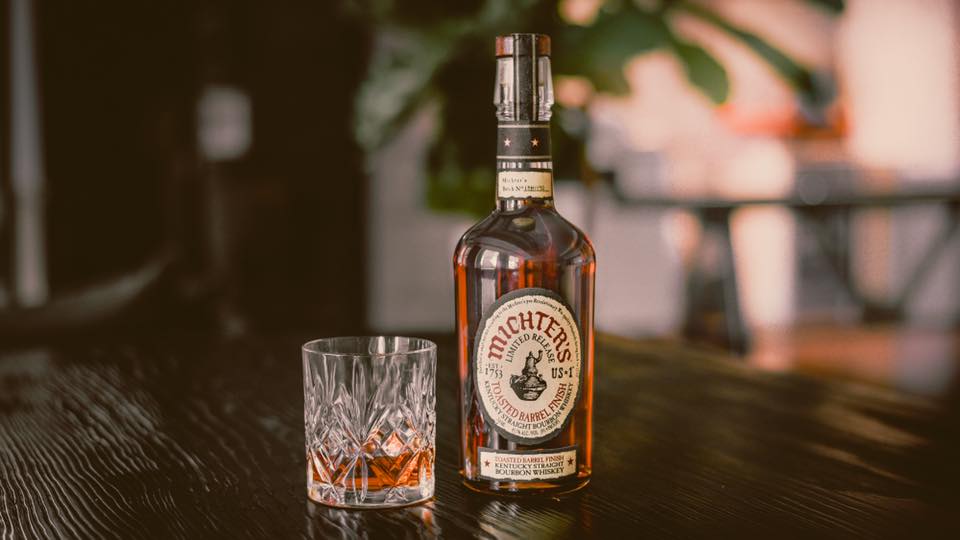 Note: I recently wrote this piece for AlcoholProfessor.com on some of the most sought-after bourbons of the current Bourbon Release Season. These are hard to get ahold of and for good reason: They're delicious and every collector wants them.
It's as anticipated as the coloring of the trees, the cool, crisp nip in the air and pumpkin spiced lattes. The great bourbon release season is upon us, and this year, for some reason, it felt like it couldn't get here quick enough. Perhaps we're all preparing for another global shutdown, but as long as we have some damn fine bourbon to keep us warm and occupied, we're ready for what's to come.
Here's a list of a few anticipated releases these next few months, along with some newbies to the scene that are worth your effort in tracking down. Of course there are more bottles coming out now than we could possibly cover in one article, so just think of it as a buffet of bourbon. And remember the golden rule of buffets: Take all you want but eat all you take.
New Bourbons Available Now
104 Proof | $129.99
Details: This annual release always falls on Old Forester founder George Garvin Brown's birthday, Sept. 2, and, unfortunately, it's always impossible to find.
In fact, the first 168 bottles were released at the distillery in Louisville this month, and people camped out front for three days in the rain to score a bottle. The 2021 release features 12-year-old juice and is bottled at 104 proof.
Tasting Notes: This is truly love at first whiff. Right out of the gate I can detect those familiar notes of banana and baked apple from aged Old Forester bourbons. After a sip, in comes the rich caramel, burnt sugar and soft vanilla, along with some bright fruit and peppery notes. The finish is warm, at 104 proof, ending with a little chocolate-covered raisin action.
114.2 Proof | $150
Details: This highly-anticipated Four Roses release drops each September, and people lose their minds trying to score a bottle. Campouts at the distillery used to be a thing before COVID, but now it's an online lottery system that seems much more organized.
The juice is a blend of some of Four Roses' best-aged mash bills, selected by Master Distiller Brent Elliott. This year's release features bourbon that ranges from 12 to 16 years old, pulled from four of the 10 recipes (OESV, OESK, OBSQ, OBSV).
Tasting Notes: The aroma on this should be called Midnight Train to Kentucky. With so many floral notes springing forward amongst those familiar caramels and vanillas, it's quintessential Kentucky bourbon at its finest. With a slight spice on the finish, the notes bouncing around my tastebuds range from baked apple and honey to dark chocolate and even a dash of cinnamon. The finish hangs around like one of Grandma's hugs, as it should.
91.4 proof | $100
Details: This mouth-watering Michter's caramel missile hasn't been released since 2018, and it's been a long three years waiting for good news from the Louisville-based distillery.
Finally, the Toasted Bourbon has arrived, and boy, has it been missed. The whiskey is fully matured US*1 Small Batch Kentucky Straight Bourbon that is then put into a second toasted barrel for a few months to work its magic. What emerges from the barrel is something quite special and coveted by many.
Tasting Notes: I'm not exactly sure how they did it, but Michter's managed to squeeze a campfire s'more into each and every bottle of this Toasted Bourbon. Right off the nose you get the obvious hints of graham cracker and milk chocolate. And 1 second into the first sip, here comes the mesmerizing toasted marshmallow flavor, followed by extreme caramels and vanillas and even more chocolate. I'm not supposed to be consuming much sugar these days, so if I can have two fingers of this after dinner, I'll be more than happy to ditch dessert.
100 Proof | $110
Details: Twice a year, Heaven Hill comes out with a new edition of the Old Fitzgerald Bottled-In-Bond series. The fancy glass decanter looks nice on your shelf, but the bourbon inside is the true trophy here.
The fall 2021 release features 11-year-old wheated bourbon that was produced during a single distilling season in 2010, per the BIB rules.
Tasting Notes: This one packs a punch for being only 100 proof. It's like dating the preacher's daughter: The aroma promises you sweet, soft and subtle notes of a caramel sundae, but the taste is much naughtier and more disruptive — in a good way. I detect some graham cracker mixed with herbaceous flavors and even some pipe tobacco. With a delicate finish, this one is complicated but worth the effort.
105 Proof | $79
Details: Buzzard's Roost is only a few years old as a brand, but since the bourbon is sourced and then finished in secondary barrels, each release is truly extraordinary.
This is the second iteration of the Toasted Barrel Rye, this time using 3-year-old rye whiskey finished in Buzzard's Roost's one-of-a-kind proprietary barrels. The company has already racked up numerous awards, so it's definitely one to keep an eye out for. Currently it's only available in Kentucky and Massachusetts.
Tasting Notes: Bring the cattle in, Ma, because it's time for a bonfire bonanza! It's warm and sparks with notes of cinnamon, black pepper and leather. And once you get past the heat, you're rewarded with baked cherries, nutmeg and toasted marshmallow. This is going to be a great pour as we get into cooler temps.
117.32 Proof | $90
Details: This is the latest release from Barrell Bourbon, this one a blend of straight bourbons from Tennessee, Kentucky, Indiana and Wyoming.
If you're not familiar with Kentucky-based Barrell, they're all about blending sourced goodies into quality cask-strength products, and they get their bourbon from near and far. There's an art to blending, and they're leading the way in this category.
Tasting Notes: It's perfect that this batch is coming out in the fall, because on the nose I get lots of fall-forward notes of apple cider, pumpkin pie and even a little cracklin' leaves earthiness. On the tastebuds, I get some citrus flavors that mingle well with a pinch of spice. And on the finish, I detect a little peach cobbler that'll last well into the night. This will be best sipped in front of a fireplace.
123.4 Proof | $104.99
Details: The folks at Colorado's Distillery 291 seem to be having fun with their special releases, and this one is no exception. The 291 "M" stands for maple.
After their Colorado rye whiskey is aged in new American white oak barrels and finished with Aspen staves, the whiskey is then transferred to barrels previously used to barrel-age Wisconsin maple syrup for four months.
Tasting Notes: This bottle proves bourbon can be for breakfast! The spicy notes from the rye shine through the subtle maple syrup flavor, creating a conscious coupling in my mouth that is straight-up french toast with a kick in the ass. The finish is long and delightful, and that sweet sendoff makes you want to come back for more and more. I need more of this in my life.
80 proof | $49.99
Details: This Philadelphia-based distillery has been doing some interesting things with whiskey since its founding in 2014. This latest release started in Meursault, France, where a barrel of the finest French wine was sourced and shipped to Philly to be filled with New Liberty Distillery's Kinsey American Whiskey.
The whiskey — with an interesting mash bill of 99% corn and 1% malted barley — mingled with the leftover wine for about a year, and now we have this gem.
Tasting Notes: At 80 proof, this light-bodied whiskey is very approachable and may even convert a wine drinker or two to the amber side of the tracks. I hardly ever say this, but this one might be best served on ice, as the chardonnay notes of buttery oak and green apple present themselves right away, followed by a sweet flavor that reminds me of Mom's cornbread. Dip your toes in this one — it won't bite, I promise.
Upcoming Releases
September
Buffalo Trace Antique Collection (Buffalo Trace)
King of Kentucky (Brown-Forman)
Little Book Chapter 5 (Jim Beam)
Parker's Heritage Collection 11-Year-Old Heavy Char Wheat Whiskey (Heaven Hill)
October
Maker's Mark FAE-02 (Maker's Mark)
Pappy Van Winkle (Buffalo Trace)
Willett Family Estate Blend (Willett)
This story originally appeared on AlcoholProfessor.com.