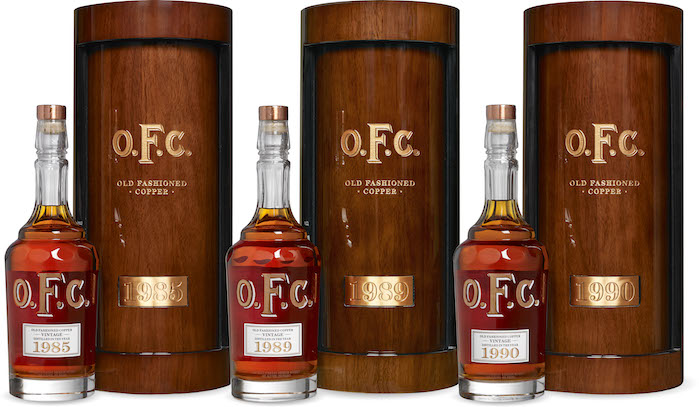 Last year, an article by Wine-Searcher.com examined some of the world's most expensive bourbons, according to auction and secondary market prices. Of course the prices listed in that piece have only increased since it was initially published on July 17, 2020.
Statistics show that we're only at the tip of the Bourbon Boom iceberg, and prices will continue to rise for highly sought-after brands — and even brands that have a story to to tell and showcase quality juice made with traditional methods.
Now is a great time to invest in whiskey, and companies like CaskX are making it possible for passionate bourbon aficionados to get in on a little piece of the action. But don't take our word for it.
Let's go ahead and look at the prices of some of the world's most expensive bourbons from the 2020 article and compare them to what they're going for today.
Here's the list from 2020, courtesy of Wine-Searcher.com: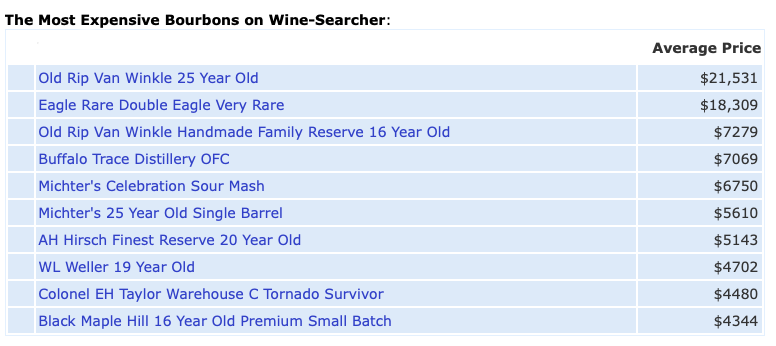 And here is the list from 2021, in the recent Wine-Searcher.com article published on July 7, 2021: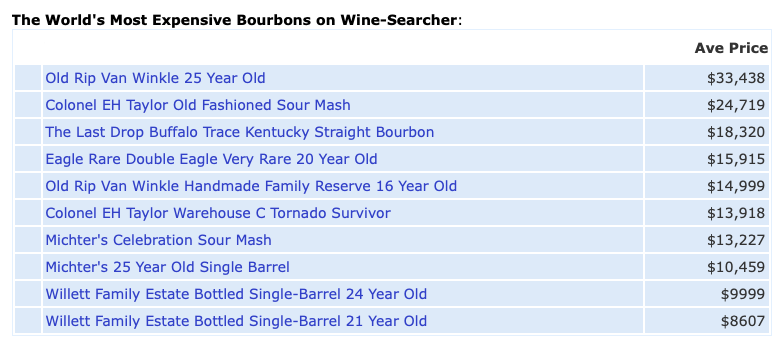 Some of those bottles increased by a small amount, while others increased twofold, like the E.H. Taylor Warehouse C Tornado Survivor, a special release that came out in 2011.
Of course there are many other high-end bourbons we could examine if we continued the list, including other Buffalo Trace Distillery favorites like Blanton's, the Antique Collection, other Pappy expressions, Elmer T. Lee, Rock Hill Farms, Weller Single Barrel and many more.
In the latest article, author Don Kavanagh writes:
While Scotch and even some Japanese whiskies have hogged headlines for achieving jaw-dropping prices at auction (and often in general retail, too), bourbon has traditionally been more modestly priced, offering consumers excellent quality at relatively bargain prices.

That's changing, at least at the top end of the category. Two years ago, our list of most expensive Bourbons contained three bottlings with global average prices above the $10,000 mark; last year just two bottles topped five figures. This year, only two bottles come in below that mark, and even then one of them slips under the bar by a single dollar.

Don Kavanagh, Wine-Searcher.com
Most of these bottles are one-time releases, meaning there won't be another iteration. As such, the value of these bottles will only increase with time as they become harder and harder to find.
Happy hunting out there. What's the rarest bottle in your collection?